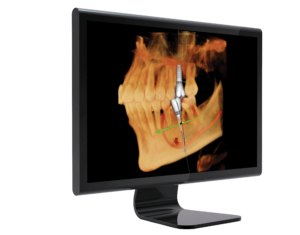 Cutting Edge Technology for Your Comfort at Each Dentist Visit
From the moment you walk into Bella Smiles Dental, you will notice Dr. Amy has invested in the most advanced equipment and technology. Dr. Amy designed her practice with her patients comfort in mind. Dr. Amy knows not everyone has had the best experience at the dentist, so she designed her practice to ensure each patient is comfortable at every visit. Below are a few examples of the technology Dr. Amy has purchased for her patients.
Dental Chairs
Bella Smiles Dental is equipped with dental chairs that offer premium comfort. These chairs were designed to offer lumbar and neck support. The extra cushioning reduces pressure points that provide supreme comfort across the entire body. These chairs also allow movement with the natural motion of the patient. This keeps that patient from needing to readjust throughout the appointment.
Digital X-Rays
Did you know long-term exposure to film x-rays can be dangerous for your overall health? Dr. Amy has purchased the latest technology in x-ray's to provide patients with 70% reduced radiation. It's a common myth that radiation exposure from digital x-rays are harmful. Fun fact: standing outside in the sun for more than 20 minutes exposes you to more radiation than our x-rays do.  
Our Panoramic X-ray allows for a panoramic view of your mouth. Dr. Amy also utilizes a Cone Beam which allows 3-Dimensional images of your mouth, soft tissue, nerves and bone. This allows for Dr. Amy to create a more detailed treatment plan.
Call our office for more information regarding our x-ray units.

Laser Dentistry
Our office is happy to announce the purchase of a Fotona Lightwalker Laser and Dr. Amy has completed a continuing education certification in laser dentistry.
Our Lightwalker Laser is the best laser in dentistry according to many dental professionals.
LightWalker dental laser system quickly earned widespread industry acclaim and highly respected technology and innovation awards. LightWalker's patented QSP (quantum square pulse) mode represents an important technological advancement, improving the laser's interaction with dental tissues for optimized patient comfort, speed and clinical results.
What sets Bella Smiles Dental apart from the rest is our cutting-edge technology. Our laser replaces needles, drills, and some hand-pieces. This laser is used in the following procedures;
Conservative Dentistry

Endodontics

Periodontics

Soft-Tissue Surgery

Implantology

Aesthetic Treatment

Anesthetic

Photobiomodulation
LightWalker laser is less stressful and minimizes discomfort and bleeding in all procedures. The LightWalker laser allows for reduced appointment times and affordability.
Call our office for more information.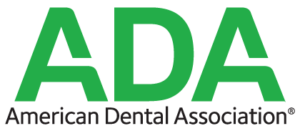 FIND US:
9701 Harmon Rd #101
Fort Worth, TX 76177
CONTACT US
P: 817.720.3035
F: 817.720.3036
OUR HOURS
Monday-Friday 8am-5pm